Hasini and Hansika are aspiring medical students, who wanted to support RMBF by setting up a fun run at their school. Find out more below about how Hasini, Hansika and their team involved their local MP in their event!
About us
Hi! Our names are Hansika and Hasini, and we are S6 students in Scotland. We first heard about the RMBF's work through the Medic Mentor Virtual Society and we wanted to help them out by fundraising for them.
The RMBF help medical students and doctors and as aspiring medical students, we wanted to help them continue their important work.
We managed to convince the teachers and then came the hard part, getting people to run!
Organising the event
Organising a fun run is no small feat and we quickly learned this as we set out to begin planning a presentation to convince our head teacher to let us hold it in school. The process was very time consuming and took months of challenging work, but our team helped and made it much easier. We had experience of organising smaller events before, but this was a vastly different experience.
We also had to work on getting stalls organised for runners to enjoy once they got back. We had a wide variety of stalls running, from bake sales and guess the weight of the cake, to glitter tattoos and sponge the teacher.
Finally, it was the day of the run. We had found out the previous day that our local MP, Kirsten Oswald, was coming to open the run and we were very grateful as this would widely publicise the work of the RMBF. It was very hectic trying to get everything prepared for her arrival, but we managed to make it work. Everything ran fairly smoothly, although we did have a few setbacks which we quickly overcame. Overall, we raised close to £1000 for the RMBF.
What we enjoyed/learnt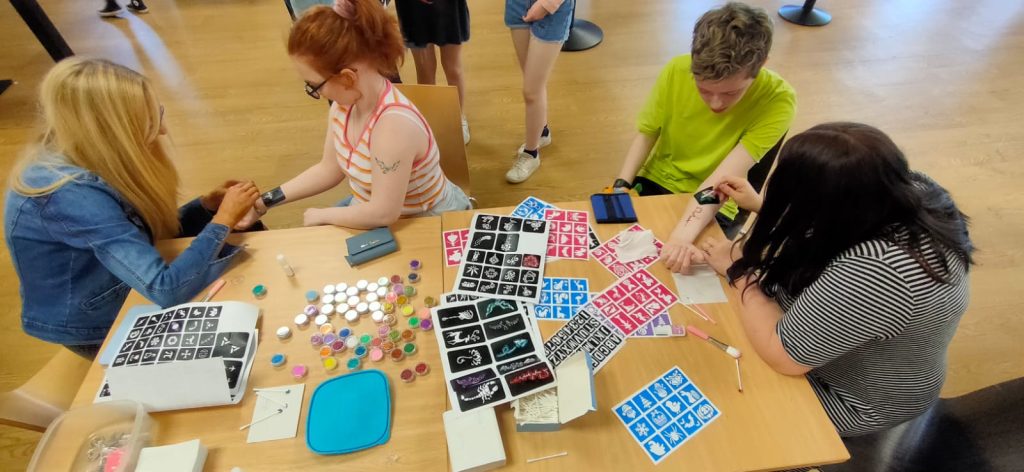 We enjoyed the entire process as it gave us a valuable opportunity to learn about what organising an event is like.
It also gave us an amazing opportunity to work closely with others in our year who were very keen to raise money for the RMBF.
Thank you Hansika, Hasini and the rest of the team for arranging an incredible fun run and helping raise awareness and funds for doctors and medical students in vital need of help.
Get involved