After all the pressure and challenges that everyone has faced over the last year and a half, there's never been a better time to find ways to look after yourself. That's why we've put together a programme of special virtual sessions on Sunday 17 October promoting self-care. Trying out something new can be incredibly rewarding, and a great way to discover tools to help look after your wellbeing.
Programme
Click the links below to jump to full details and booking links. You can register for as many sessions as you like – all of them are free, but donations are greatly appreciated and will go towards our work support doctors and medical students through the pandemic and beyond.
11am: Let the breath catch you – A practical mindfulness session with Dr Wendy Molefi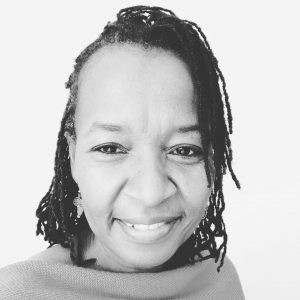 This practical mindfulness session is an opportunity to replenish, and focuses on mindful awareness of the breath as the gateway to calm, steadiness and self-compassion.
Dr Molefi is a highly experienced GP and mindfulness teacher. She has a Masters degree in Mindfulness Based Cognitive Therapy (MBCT) from the University of Oxford. As a practicing GP and Appraiser with many years working in the NHS, she has the personal experience, professional insight and great appreciation of the many challenges faced by healthcare professionals on a daily basis, not least the recent challenges in relation to the Covid-19 pandemic.
Dr Molefi is passionate about workplace wellbeing and mental health awareness within the health profession. She is an international keynote speaker, and also facilitates wellbeing workshops and teaches mindfulness courses.
More details about Dr Molefi and her work can be found on her website.
2pm: Nutrition, well-being & medical innovation with Dr Ally Jaffee
Join Dr Ally for her insightful talk about nutrition and the role it plays on our wellbeing. She will talk about innovation within the NHS, the origins of Nutritank and the importance of nutrition for both physical and mental well-being
Dr Ally Jaffee is a Junior doctor, Diana Award recipient and co-founder of Nutritank. Ally is passionate about mental health and its intersecting fields- particularly the arts & nutrition.
A keen innovator, Ally is on the prestigious NHS Clinical Entrepreneurship Programme. Four years ago, Ally co- founded a BBC award- winning Social Enterprise (her brain-child as she likes to call it) – Nutritank. Its mission is to promote greater nutrition and lifestyle medicine education within healthcare training due to the staggering increase of chronic disease.
Ally has worked closely with BBC radio 4 presenter Sheila Dillon and was featured on Jamie's Channel 4 television show promoting Nutritank.
Ally's passion for nutrition in Psychiatry saw her recently piloting a cooking programme on a Psychiatric unit in London, with promising results.
3.30pm: Origami for wellbeing with Dr Lizzie Burns
Make something beautiful in your hands through paper folding and discover how origami can be a tool for self-care. No experience needed – just bring any piece of paper!
Following a doctorate and research Fellowship in cancer research at the University of Oxford, Lizzie became a full-time science-based artist and communicator in 2002. Her artwork has been exhibited in the UK and US, and India at the invitation of the British Council, and was described by the previous Chief Scientific Adviser, Sir David King as 'an exciting, refreshing, optimistic view of medical sciences in oils'.
Lizzie combines her background in science, art and teaching to develop workshops and events to inspire and engage people of all ages often with scientific themes including for the MRC, Wellcome and the Royal College of Pathologists. Lizzie works part-time for University College Hospital in London supported by the UCLH Charity providing support for patients and staff in Oncology. Lizzie set up the Anti-boredom Campaign and is a member of the British Origami Society.
4.30pm: Designing your own wellbeing plan with Dr Natasha Holmes
Do you struggle with the idea of self-care? Do you feel that other people's idea of wellness just isn't right for you?
Self-care means different things to different people. There is no single best way to achieve personal wellness. Not every practice works for everybody.
Join Dr Natasha Holmes for step-by-step instructions on how to design a Wellness Plan that works for you.
Dr Natasha Holmes is a junior doctor working in paediatrics and a trainee coach who is passionate about improving doctors' wellbeing. She is a mental health advocate and blogger who openly speaks about her diagnosis of generalised anxiety disorder and her own journey with wellness.
She has a special interest in education around doctor's wellbeing and the role that this can play in improving the transition from medical student to doctor as well as addressing the epidemic of poor mental health amongst doctors.
To read more about her work go to her website or you can follow her on Instagram and Twitter.
7pm: Pilates with Dr Clara Farque
Switch off and de-stress after a busy week with a lovely evening Pilates class!
Clara is a Medical Trainee based in Bristol who first discovered Pilates 10 years ago after a diagnosis of inflammatory arthritis. Its low impact nature meant that she could take a class even on her bad days. The strengthening properties of pilates combined with medication, helped her symptoms improved, and her confidence came back as she became more mobile. Two years ago, Clara decided to take the extra challenge and qualify to teach pilates through the Australian Physiotherapy and Pilates Institute (APPI). The positive impact pilates had for Clara gave her a real passion to help others find their own strength through movement.
Clara teaches online and in-person pilates to clients from a wide variety of backgrounds, and her biggest pilates achievement has been teaching free online classes to over 100 NHS staff during lockdown.
For those interested in practicing pilates more regularly, Clara offers online sessions.